You can now customize the headers and the Schedule Appointment button of your online scheduler to fit your business even more!
On each page of the online scheduler, a header introduces and directs your clients to the action taken on the page.
The default headers are:
Choose a service to schedule on your list of services;
Choose provider when more than one provider offers a service; and
Choose a date and time when selecting an appointment time.
Each of these can now be updated with a single line of text up to 50 characters to personalize and sound more like your business.
You can also customize the text of the Schedule Appointment button on the details form page where clients enter their contact and payment information.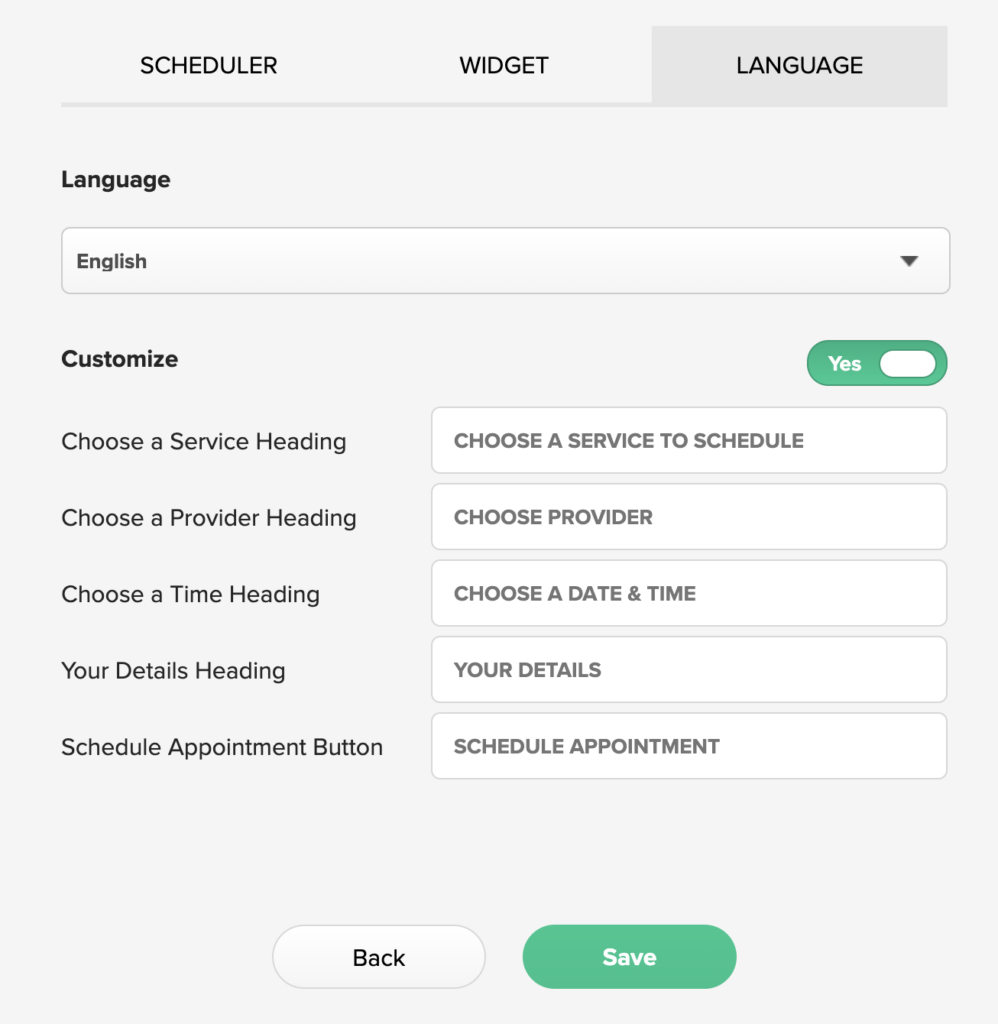 More details on customizing your headers here.
And more on changing your booking button text here.