We have streamlined the scheduler for businesses that offer just one service. The "Choose a Service" page has been removed and clients will be able to choose a time (or if there are multiple providers, then choose a provider) right from the scheduler landing page.
The new scheduler landing page will look like this: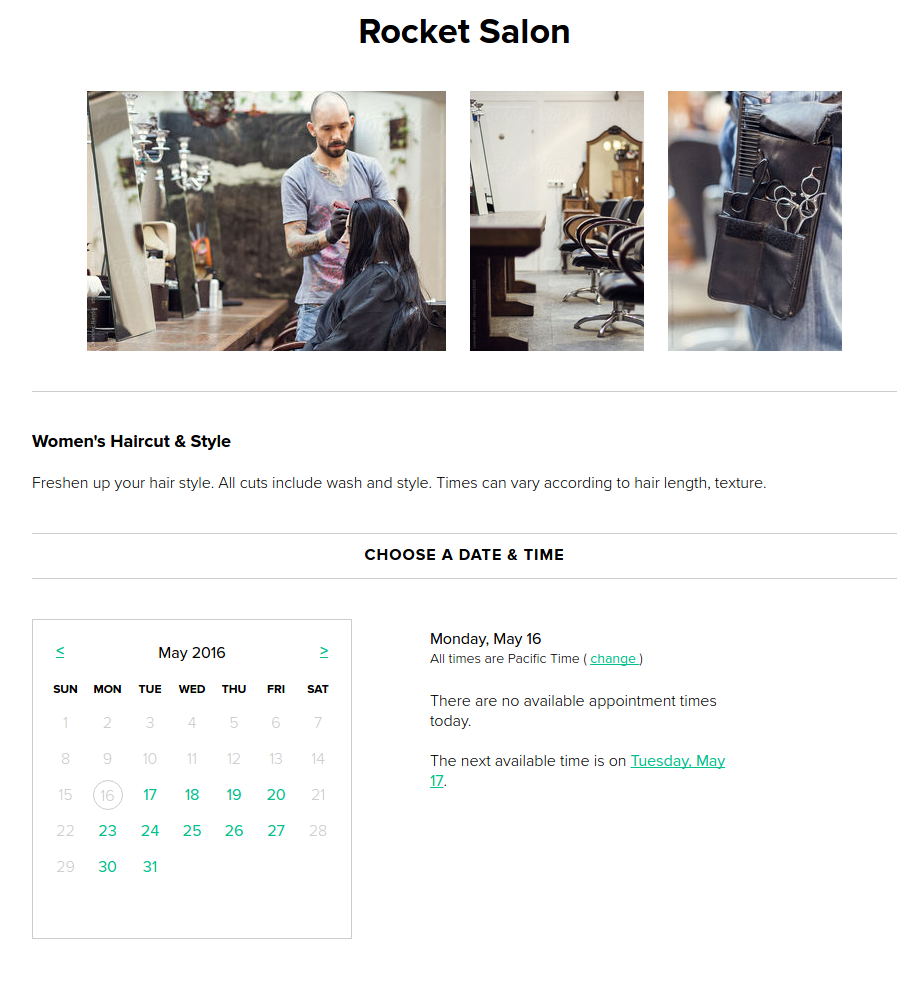 Note: If you already have a Schedulista business with only one service, this may have changed the flow of your scheduler. We've done our best to turn on this feature for only businesses that it works well for, but feel free to get in touch if your scheduler has been changed and you prefer the old flow.