We've added a new feature where you can mark an appointment as a "no-show".
When you mark as a no-show, you can also charge a previously captured credit card.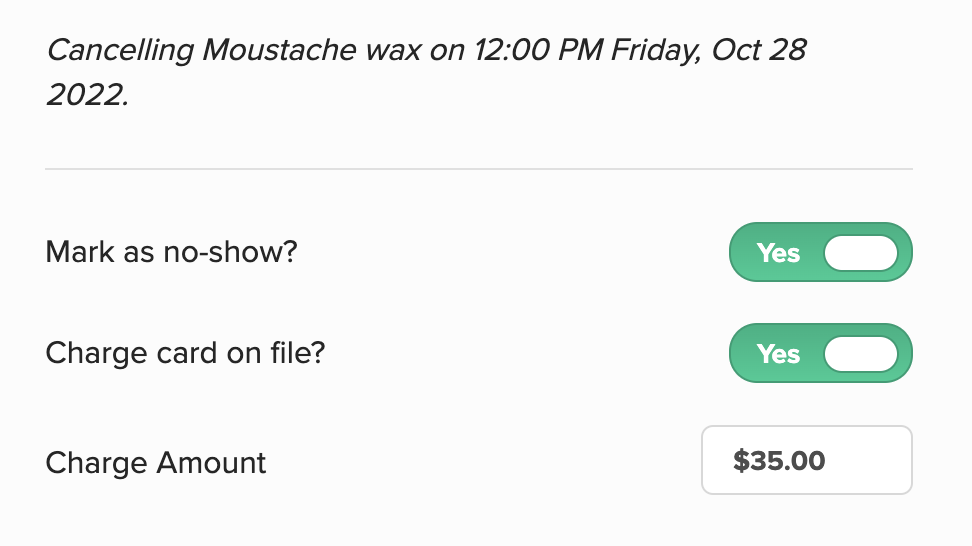 And you can see all appointments that were marked as no-shows on the client record.
Note: This feature is available on the website and also on the beta version of the mobile app. You can learn how to join the mobile app beta here.