One of Gerald's favorite quotes …
–"Lead with your heart follow with your head"
Gerald Wu has been cutting hair since he was a teenager. He studied in Paris where he earned a Certificat d'Aptitude Professionel Coiffure. Gerald opened his own solo Seattle salon in 2009. He has been featured in several publications including Seattle City Arts and Seattle Met.
My mission is to simplify and beautify hair through good design and craft.

I decided I was destined to start my own business when I realized I wanted to take apart and rebuild every job I ever had because I thought everyone I worked with was stupid and being martyrs.
My special sauce is I don't focus on or try to force growth. I want to just keep getting better at what I do and experience many great humans. The business grows naturally if my work is good and sincere. I also take a lot of time off like French people and think about food and the possible futility of life. Then I'm all fresh for another work week!
The biggest challenge in my first year of business was trying to convince people to come to a lone hairdresser with no large salon behind me. People like flash in the hair world. It was hard to convince people to trust me without some established brand to stand in front of. But I think craft will always prevail. It took me years and hundreds of haircuts to prove myself, but I think I've got some good street cred now.
My biggest challenge now is handling increasing volume without overpricing.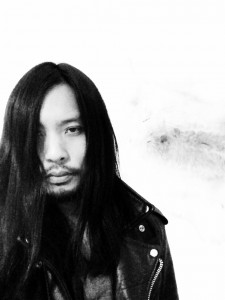 If I had more time I would arrange Schubert's "Death and the Maiden" for four electric guitars.
The one piece of advice I'd give to someone just starting out in this field is your eyes and your hands are your best tools, rely on those and not expensive scissors or products or the sheen of salon world. Think outside the hair and expand your visual palate. Let your self get obsessed and work intuitively not intellectually.
The impact of Schedulista on my business is… It's changed everything for me. It freed up almost 100 percent of my admin (scheduling) time and allowed me to redistribute that time for more service hours and more days off. That's extra revenue and extra relaxation. Clients tell me it became easier for them too, thus increasing the quality of their experience. Schedulista has contributed in keeping my overhead low and making operations graceful and efficient: Two things that I think are keys to operating a small business.
Find out more about Gerald Wu at…