Melissa Light is the owner of Austin based Light Family Acupuncture. She has spent over a decade empowering women and children through education, counseling, nutrition, movement and Traditional Chinese Medicine. We're happy she could take the time from her practice to answer a few questions for our latest Schedulista Business Spotlight.
Our mission is Nurturing family health with acupuncture, nutrition, herbal medicine and Asian bodywork since 2003.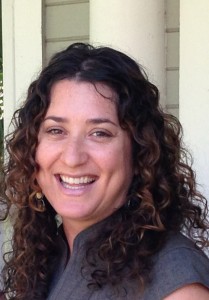 I decided I was destined to start my own because I have always been the boss – just ask my sisters, husband and kids!
But really, Chinese Medicine was everything I had been tinkering with; medical anthropology, movement, herbs, nutrition, counseling, and education; combined into one amazing practice. I wanted to yell from the mountain tops and tell the whole world how this 2500 year old philosophy could change their entire lives in small, simple steps. I had a million different ideas on how I could teach them, and I knew that the most important way was to show them through amazing treatments, service and education.
Austin is a hub of healthy living and wellness professionals, but it never crossed my mind to work for someone else, I can set my own hours and spend time with my family. It's a dream come true!
Our special sauce is… our work with expecting mothers and pediatrics, everything from pre-conception to labor induction to early childhood ear infections. We are here to educate, explain and empower entire families to take their health into their own hands. We even have whole family clients, they all come in together in a big block and we treat mama, papa and kiddos one right after the other. It's so neat to see families taking care of themselves like that.
The biggest challenge in my first year of business was balancing being a new mama of twins: my daughters, Ava, Grace and my other baby, Light Family Acupuncture. They both turned 10 this year.
Our biggest challenge now is spreading the Light Family Acupuncture mission beyond our loyal Austin home base. We have so much knowledge to offer, we want to share with the world.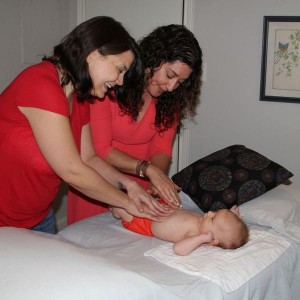 If I had more time I would travel all over the world empowering families through nutrition, acupressure, movement and Chinese herbs! If I could I'd tour everywhere with my family on our bicycles! We would bike, camp, hike, dance, read, cook with locals, learn the language, surf and do yoga at the top of all the mountains and on all the sandy beaches.
The one piece of advice I'd give to someone just starting out in this field is have fun and enjoy it all! You have the best job ever – appreciate your clients and treat them like you would want to be treated – every single day.
The impact of Schedulista on my business is Massive! Crazy efficiency! Less time playing phone and email tag trying to set up appointments and freedom for my clients to set up their own appointments whether it's at 12-noon or 12-midnight. That way I can focus my time dedicated to treating the whole person.
Most inspirational quote is:
"In between goals is a thing called life, that has to be lived and enjoyed"

– Sid Caesar
Find out more about Light Family Acupuncture below…