Austin based Massage therapist Kyra Gerhard founded her own practice Mantis Massage in 2010. She now has 4 employees and is still growing. Kyra was kind enough to take some time out of her busy schedule to answer a few interview questions about her business and the impact that online scheduling has had on it
Our mission is to provide clinical, deep tissue, therapeutic massage in a professional, health-centered environment.
I decided I was destined to start my own business when a restaurant in town bought their entire staff gift certificates to see me and I had no choice but to quit my full-time job.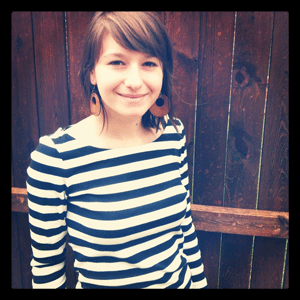 Our special sauce is… we are the strongest, deepest, and most anatomy focused massage studio in the city!
The biggest challenge in my first year of business was getting used to all the technology! I was so used to only needing my hands and knowledge of anatomy! I never thought I would need to have too much knowledge of the interwebs.
My biggest challenge now is keeping up with business! We're fortunate enough to always have a full schedule thanks too Schedulista. I'm trying to get more space and fill it with more therapists so we can meet our demand.
If I had more time I would open up a walk-in specific practice. We would always have therapists available and the clients could pay for whatever amount of time they want to devote to feeling better.
The one piece of advice I'd give to someone just starting out in this field is the internet will run your business for you. Piece together your own system and let it go!
The impact of Schedulista on my business is huge. I went from being a sole practitioner in a single office to having multiple therapists in a 2000 sf space! And we're still growing!
Most inspirational quote:
"If life gives you lemons you should make lemonade. Then find someone who's life has given them vodka and have a party."

– Unknown.
Find out more about Mantis Massage at…